Online orders now accepted via RegisterNow.
Please don't forget to add the appropriate postage & handling charge to your order.
VCC members can get the following discounts off Open Spaces Publications books:
All Open Spaces titles (and that includes the Arapiles and Grampians Selected) 20% off RRP.
All other titles OSP distribute (this includes Grampians Bouldering ) 10% off RRP.
Contact guidebooks@vicclimb.org.au for purchasing details.
Further information on their books can be found at http://www.osp.com.au/
The Point Perp guide is also available for VCC members at the discount rate of $32 here.


Mt Buffalo: A Rock Climbier's Guide (5th Edition)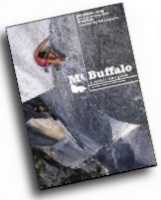 By Kevin Lindorff & Simon Murray.
Edition 5. Published Jan 2006. 224 pages Online Update Now Available
An extensive new guide to one of Victoria's premiere climbing destinations. Features 46 new photo-topographs, including 5 "big wall" topos, over 800 routes, colour photographs, and a humorous introduction / history section.
RRP: $59.95 VCC Members: $42.50 Purchase
Arapiles/Djurite – Second Edition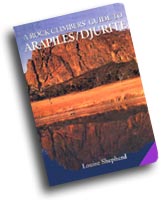 Edited by Louise Shepherd
CopyrightVictorian Climbing Club, Inc. 1999 Online Update Now Available
A comprehensive guide covering all 1650 climbs recorded at the time of publication.
RRP: $34.95 VCC Members: $25.00 Purchase
The Mt Difficult Range – Grampians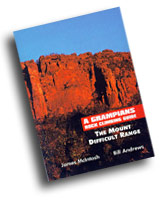 Edited by James McIntosh and Bill Andrews
Copyright Victorian Climbing Club, Inc 1999. 190 pages. Online Update Now Available
Covers all 300 climbs in the Grampian's Mt Difficult range.
RRP: $39.95 VCC Members: $27.50 Purchase
South Eastern Grampians
Edited by Chris Baxter
Copyright Victorian Climbing Club, Inc 1991. 258 pages. South East Grampians Online Update Part 1and South East Grampians Update Part 2
This guide covers the many and varied climbing areas from Halls Gap in the North, to Dunkeld in the South. ISBN 0 646 05027 3
RRP: $19.95 VCC Members: $15.00 Purchase
The Victoria Range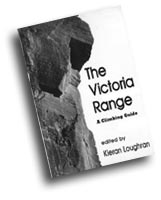 Edited by Keiran Loughran
CopyrightVictorian Climbing Club, Inc.
150 pages.
RRP: $9.95 VCC Members: $5.00 Purchase


The Black Range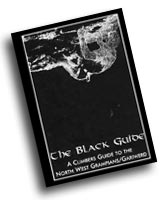 Edited by Bill Andrews
Pub. 1997, by the VCC. 101 pages, maps and photographs. Online Update Now Available
A rock climbers guide to Black Ian's Rocks, Mount Talbot and the cliffs of the Black Range/Burrunj. ISBN 0 949451 05 3
RRP: $34.95 VCC Members: $25.00 Purchase
Grampians Selected Climbs (1st Edition)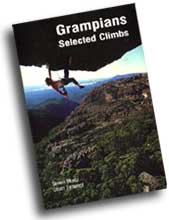 By Simon Mentz and Glen Tempest
Published 1998 (there is also a revised edition published in 2009)
A selected climbs guide to rockclimbing in the Grampians National Park. This is the OLD edition of this very popular guide covering such classic crags as Taipan Wall, Black Ians Rocks, Bundaleer, Mt Rosea, Eureka Wall, The Gallery, Gilhams Crags and even The Fortress among many others.
RRP: $12.50 VCC Members: $10.00 Purchase
Arapiles, a million mountains

Get your signed copy of Arapiles a million mountains from the club at the special discount price of $39.95 and the proceeds goes to CliffCare to help fund the many projects we undertake. Organisers of the Trento Mountain Festival in Italy invited author Keith Lockwood to send two Arapiles books to their festival, one for the festival in Trento and the other for their touring exhibition which tours throughout Europe.
RRP: $49.95 VCC Members: $39.95 Purchase